The winner of the race was Eoin Lennon (Carnethy) in 1:35:53
2nd was Sasha Chepelin (Carnethy), and 3rd was Charlie Houston (HBT).
The female winner was Morag McClelland (HBT) in 2:01:08
2nd was Chloe Haines (Corstorphine), and 3rd was Grainne Neary.
The M50 trophy was retained by Andrew Macrae (Carnethy), with the M60 prize being taken by Willie Jarvie (Portobello) , and the M70 prize by Jimmy Hudson.
First F45 was Julie Atkinson (Lothian RC), with Rhona Anderson first F55.
* * * * *
Full Results via 'Results' page.
*** Video of the event by Jim Sheach is HERE
Another video by Gavin Dougan HERE
Allotments photos HERE
Prize-giving photos...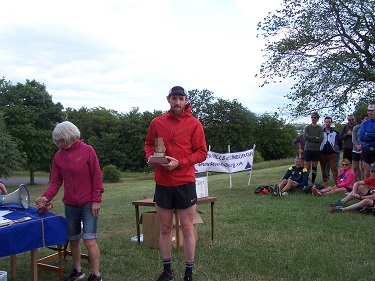 Race winner: Eoin Lennon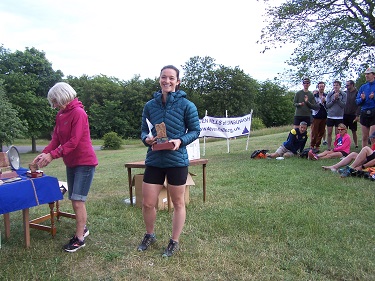 Female winner: Morag McClelland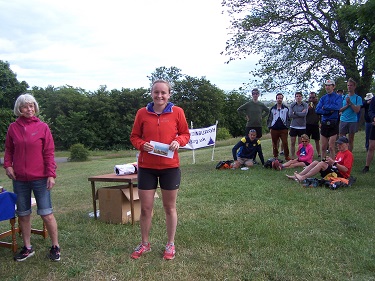 2nd woman, Chloe Haines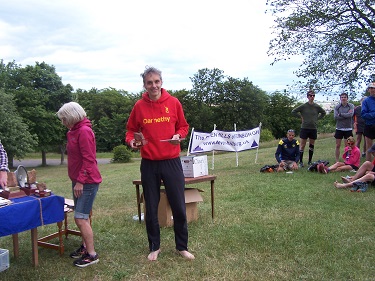 M50 winner, Andrew Macrae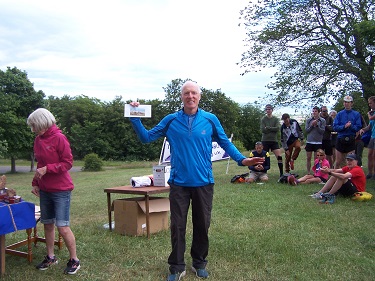 M60 winner, Willie Jarvie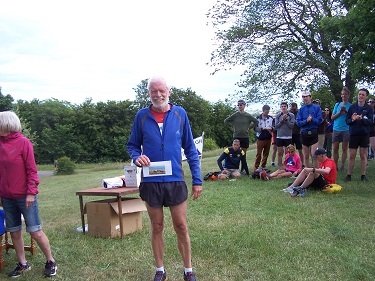 M70 winner, Jimmy Hudson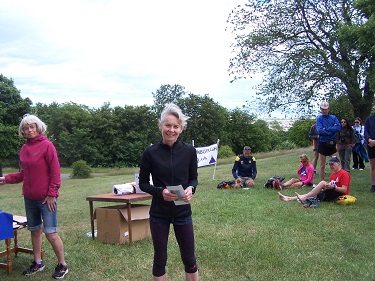 Rhona Anderson, best female vet (again)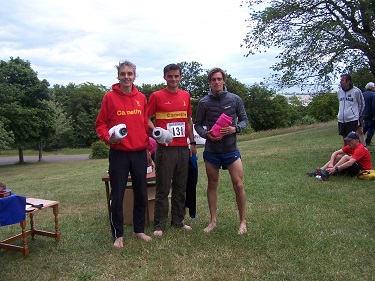 2nd team: Macrae / Whiteside / Muir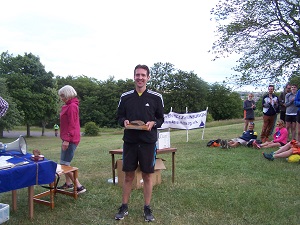 Best Dutch runner, Marijn Rodenburg
OUT ON THE COURSE...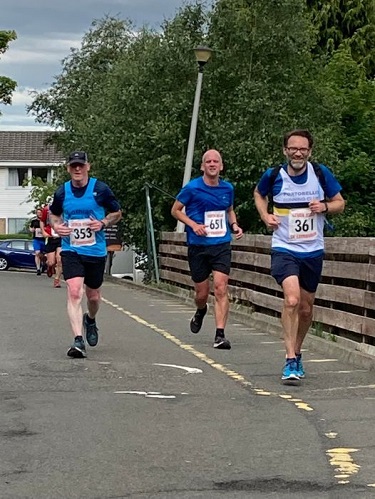 Three heroic Challengers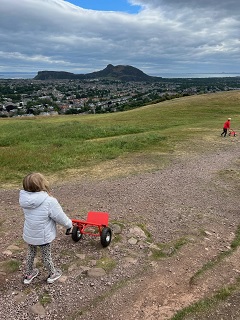 The 7H workers at Blackford just get younger and younger!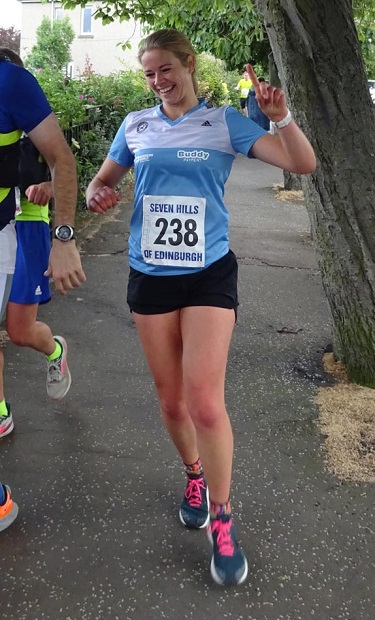 Rosanne Teeuwen from Rotterdam approaching the allotments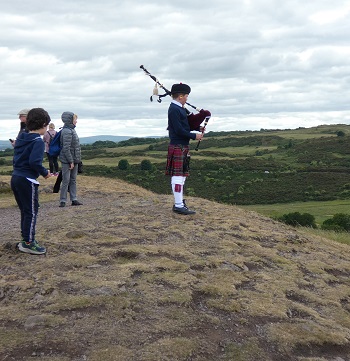 Piper Harry Stutchfield at Blackford