2018 Event : Report
A record number of 486 runners completed the event.
RACE: The event was won for the 3rd time by Dessie Flanagan (Carnethy), with Liam Braby (Carnethy) 2nd, and Johnny Lawson (Portobello) 3rd.
The women's trophy was won by Nicola Duncan (Carnethy), with Eilidh Yates (Edinburgh Triathletes) 2nd, and Spanish visitor Olga Garcia Santamaria 3rd.
The M50 trophy was won by Robert Watson (Mussellburgh), in 4th place in the Race.
Willie Jarvie (Portobello) took the M60 prize.
The F45 trophy was again won by Rhona Anderson (Dunbar), with Christine MacVarish (Lothian RC) 2nd. Fiona Carver (Corstorphine) took the F55 prize.
Team event: 'Carnethy A' were the winning team, with 'Alice Band' (Porty) 2nd, and Shettleston 3rd. Best all-female team were 'Race Fitness Girls'.
Full results can be seen on the Results page.
Doublers : The 2018 list of the super-heroes who did the Edinburgh Marathon and Seven Hills 'Double' will be available shortly.
Part of our annual financial surplus is now to be donated to SportsAid Scotland.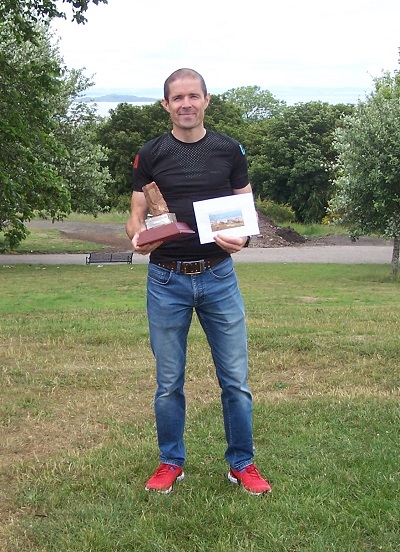 Dessie Flanagan with the Race trophy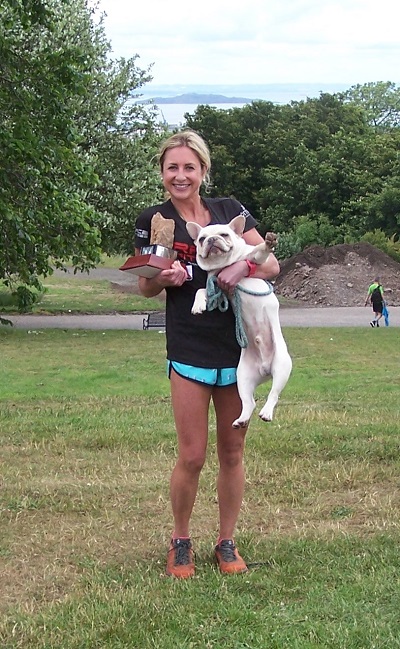 Nicola Duncan with the Women's trophy (and friend)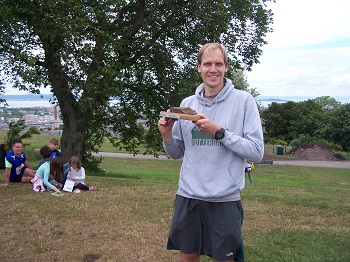 Pascal den Hartog with the trophy for first Dutch runner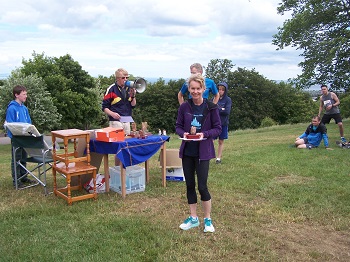 Rhona Anderson with the F45 vet trophy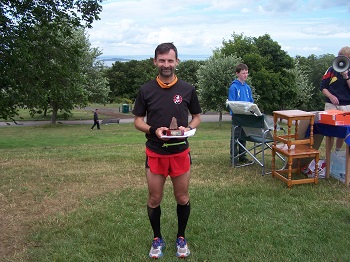 Robert Watson with the M50 vet trophy