2016 Event : Sunday 26th June : Report
The RACE was won by Tom Martyn of HBT in 1:39:35. Johnny Lawson of Portobello was 2nd, and Duncan Coombs of HBT 3rd. Stewart Whitlie of Carnethy was 4th, also taking the vets prize as 1st M50. Jimmy Hudson was 1st M60, and Allan Gordon (HBT) 1st M70.
The women's trophy was won by Gdawg/Georgina Tindley of HBT in 1:56:29, with Eilidh Yates (Edin.Tri) 2nd. Rona Anderson (Dunbar) was 3rd, and also retained the women's vet trophy as 1st F45. Judith Dobson of Kinross took the F55 prize.
Team event: 'Carnethy's top team won the team prize (Whitlie, Hammond, Shekleton), narrowly edging out Portobello's Lawson, Geoghegan and Carstairs).
A record 455 runners completed the course.
Full results can be seen on the Results page.
Photos:
* Prizewinners below
* At Craiglockhart, by Chris Magowan...
HERE

* At Lang Linn path, by Gary Hall...
HERE


* At the West Mains Road Allotments, by John McCurdy...
HERE
* * *

Doublers : The 2016 list of the super-heroes who did the Edinburgh Marathon and Seven Hills 'Double' can be seen here.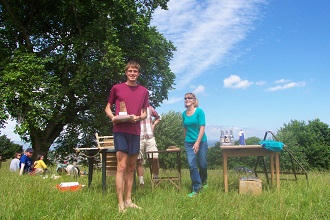 Race winner Tom Martyn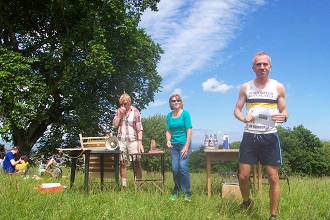 Race runner-up Johnny Lawson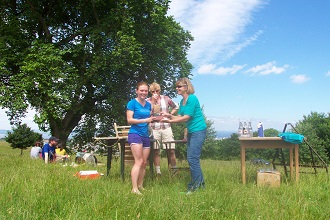 Winner of the women's trophy, Gdawg Tinley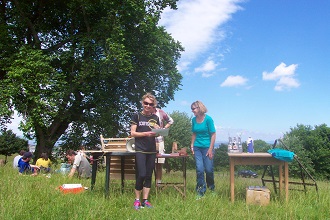 Rona Anderson, 3rd woman and F45 trophy winner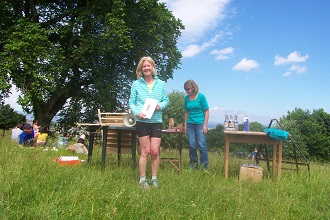 Judith Dobson (Kinross RR), 1st F55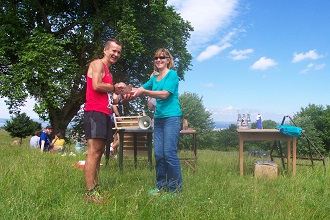 Stewart Whitlie, winner of the M50 vet trophy (again)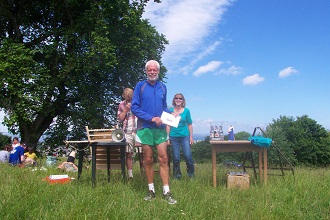 Jimmy Hudson, 1st M60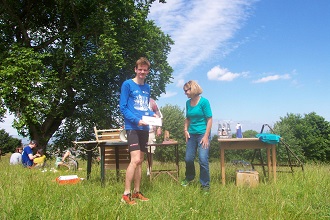 Duncan Coombs, 3rd in the Race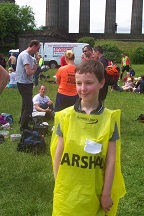 Race Director's Assistant, Douglas Sime, aged 8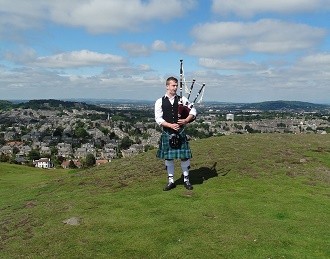 Piper on Blackford Hill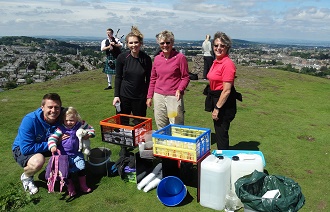 Workforce at Blackford Hill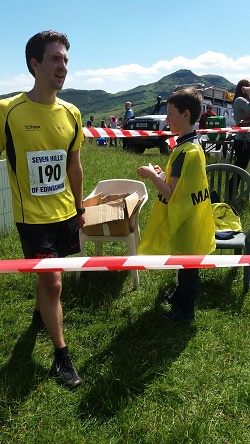 Marijn Rodenburg, 1st Dutch runner, taking his coaster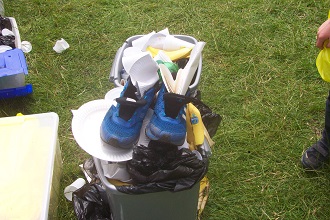 One runner clearly had a rubbish run